Sunday 24 August 2025 at 05:26 am.
Polka Dot Dress Drawings of Mama
My parents tell me that I was drawing realistic sketches since the age of 3, when my first drawing was of the new ringer washing machine my father bought for my mother. We lived in Dime Box, and my mother took my sketch around town to show what her three year old did. I have been sketching and painting ever since. Not too longer after she died, I did a series of realistic sketches of my mother as a tribute to her, but I didn't like them because they did not capture the rather funny, whimsical side of her that I loved so much. So I got the idea of drawing a series of "Mama drawings" that would spoof some of her eccentricity. So, I drew the series with her in the same polka dot dress, although she never owned a polka dot dress. I took the polka dot dress from my favorite photo of my Wendish great grandmother (her grandmother), and drew my mother with that dress on. The polka dot dress drawings are actually caricatures of my mother, but I loved them because they captured her whimsical nature. I am trying to locate all of them and place them together.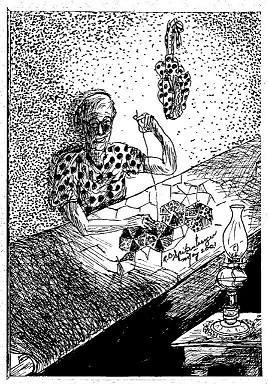 Mama Quilting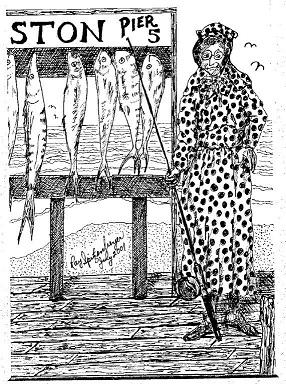 Mama in Galveston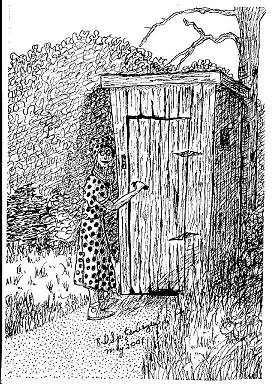 Mama's Outhouse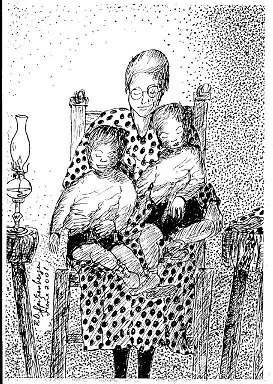 Ray, twin and Mama
No comments