Sunday 23 March 2025 at 5:21 pm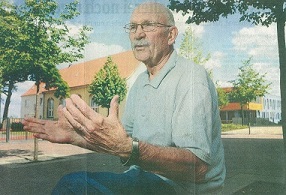 Dr. Charles Wukasch (Wendish: Korla Wukaš) holds B.A. (Russian), M.A. (Slavic linguistics), and Ph.D. (Slavic linguistics) degrees from the University of Texas at Austin. He spent the spring semester of 1965 at the University of Leipzig, the only university in the world with a program in Wendish (Sorbian is the preferred scholarly term).
He is Wendish on his paternal side; his grandmother was Emma Wukasch née Hannusch. He has written two books on Wendish language and history, and has written numerous reviews of scholarly books on Wendish and other Eastern European languages and cultures. He has given papers at scholarly conferences and has talked before church, senior, etc. groups.